Your Toothpick Served By This Cute Bird!
Don't you just hate it when you end up spilling a whole container of toothpicks every time you try to get one?

This quirky Bird Toothpick Dispenser will make you smile every time you need a toothpick!
Conveniently dispense 1 toothpick at a time with a single press of the bird's head with this unique dispenser!
This cute toothpick dispenser may be small but it can hold several toothpicks inside!

If you want to make your guest smile, this is a must-have addition to every dining table!

Dispense one toothpick at a time and never have to worry about spilling them ever again with the amazing Bird Toothpick Dispenser!

Non-toxic And Safe For The Whole Family!



Lightweight, non-toxic, and safe for the whole family!

Product Specifications:

Material: ABS
Net Weight: 91g
Size: 7.6cm x 9cm x 8.6cm
Color: Green + Yellow
Package Includes:
1 x Bird Toothpick Holder
It's the coolest toothpick dispenser for your dining table!

Store your toothpicks in one unique container and dispense them with ease with the amazing Bird Toothpick Dispenser!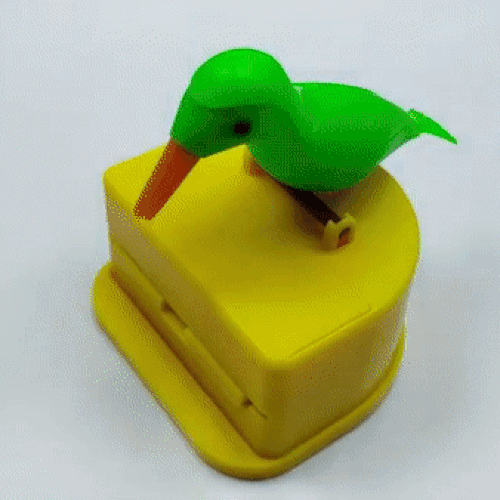 Easy to use with one-hand operation by simply pressing the bird's head and getting the toothpick on its beak!

Suitable for standard toothpicks with less than 2.5 inches in length!
It can be a cool display on your dining table!

It uses an easy to use button design that automatically ejects 1 toothpick at a time with every push of the button!

It's the perfect ultra-convenient dispenser for every household!

Get the convenience that you need to efficiently dispense your toothpicks hassle-free with the remarkable Bird Toothpick Dispenser now!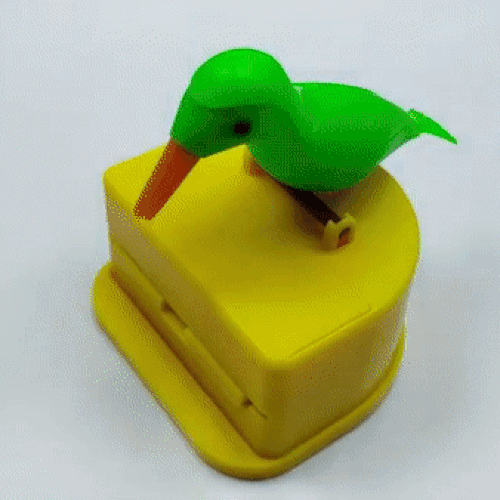 3 Buying Options, The More You Buy, The More You Save!
BUY 2 GET 1 FREE (2nd Option Below!)