Don't you just hate it when you have to go through 10,000 spoons when all you need is a knife?
Organize your kitchen drawer and maximize its space with the Cutlery Organizer!
Features a unique and innovative design that maximizes your drawer space, allowing you to store so much more!
It features a stacking compartment that lets you store and separate cutlery of different kinds!
You can conveniently allot 1 stack for spoons, another for knives, and so on!
The Cutlery Organizer comes with an anti-slip bottom to make sure that it does not move around when you open your drawers!
Organize Cutleries Easily!
The Cutlery Organizer is made of food-grade Polypropylene resin, making it safe to use and non-toxic!
Its compact form-factor makes it easy to fit in your drawer, giving room for other utensils!
Comes in two parts, a compartmentalized tray and a cover that allows easy access to your cutlery's handle!
You can conveniently take the cutlery you need by simply sliding it away from the tray without having to lift the cover!
Get the Cutlery Organizer to make sure that you have enough space for other things!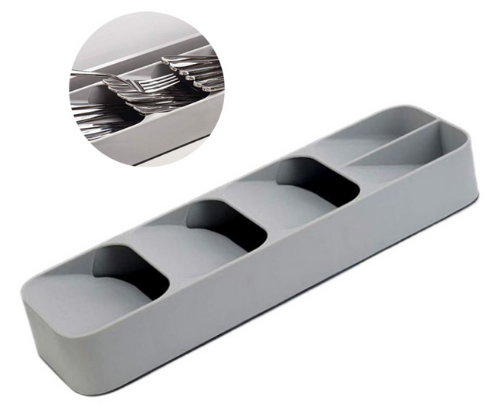 Less Clutter, More Space!
Get a ton of extra space!
Enjoy the ease and convenience that an organized drawer brings!
No more frantic searching for spoons, knives, and forks!
Get the cutlery you need when you need it!
Don't go through 10,000 spoons just to get a knife!
Get the Cutlery Organizer now and make your life a little less "ironic"!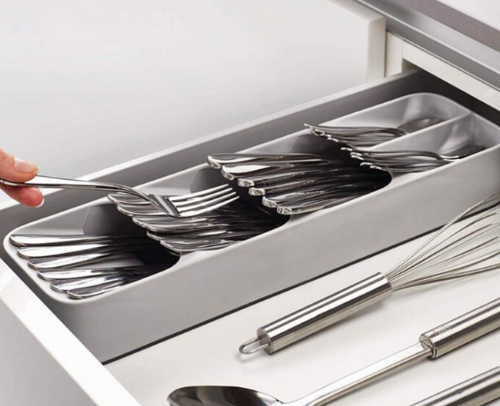 3 Buying Options, The More You Buy, The More You Save!
BEST VALUE! (2nd Option Below!)