Defrost Meat Faster Than Ever! 
In the mood for steak but concerned about how long it will take to thaw?

Cut the time to thaw meat by half with the Defrost Tray!
Simply place the meat on the Defrost Tray, and watch it work its magic!
Uses no electricity or chemicals, and extremely convenient to use!
An Awesome, Useful Item For Your Kitchen!
Perfect for quickly defrosting steaks, chicken breasts, pork chops, lamb chops and more!
Depending on thickness, you can defrost meat within 30-60 minutes!
Unlike microwave ovens, that partially cook the meat during the defrosting process, the Defrost Tray thaws the meat safely and quickly!
Now, you no longer need to microwave your frozen meat to defrost.
No more long waits to prepare your meat for cooking!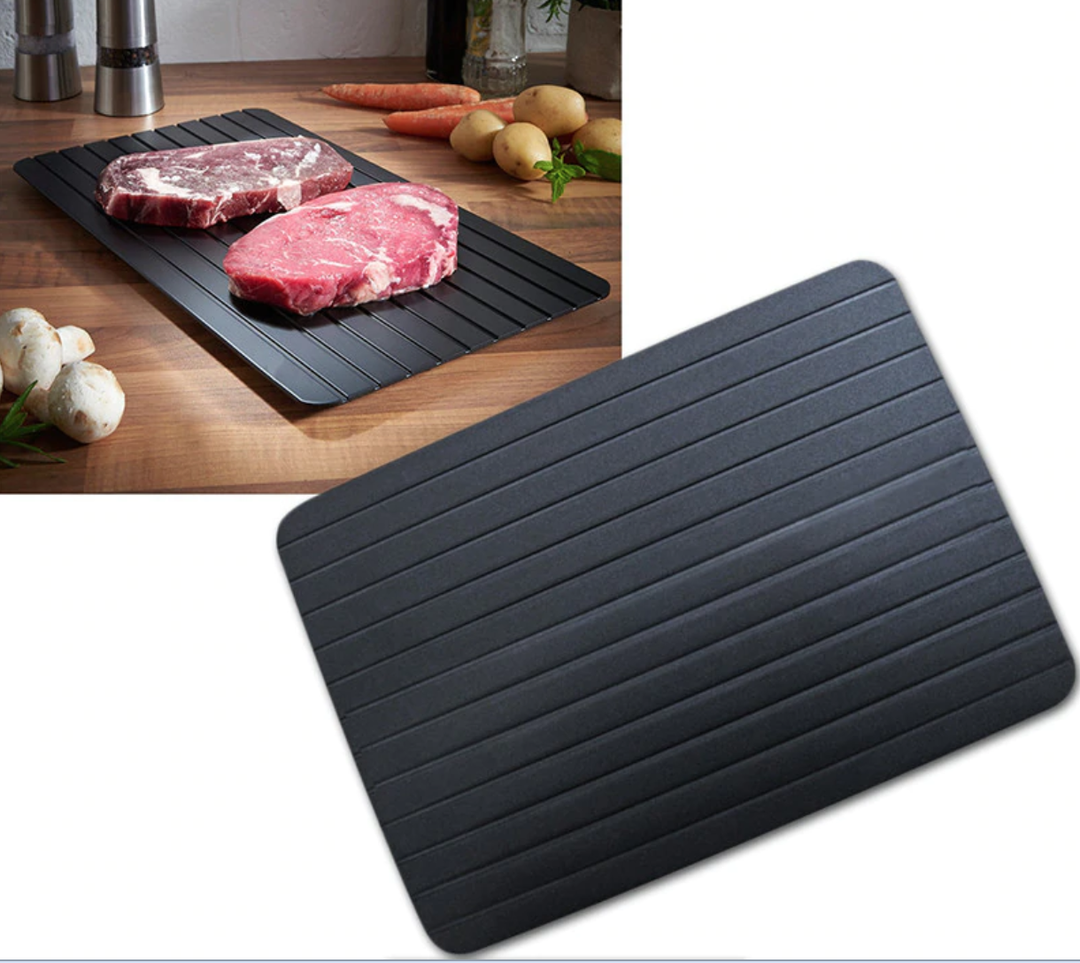 No electricity, chemicals, hot water or preheating required!  
Simply place frozen food onto the tray, and watch the meat thaw right in front of your eyes!
Now, you don't need to waste time waiting for the meat to be ready! The Defrost Tray will get the job done for you!
It's also super easy to clean, thanks to its non-stick surface!
Get the Defrost Tray now, and make thawing as easy as placing meat on a tray!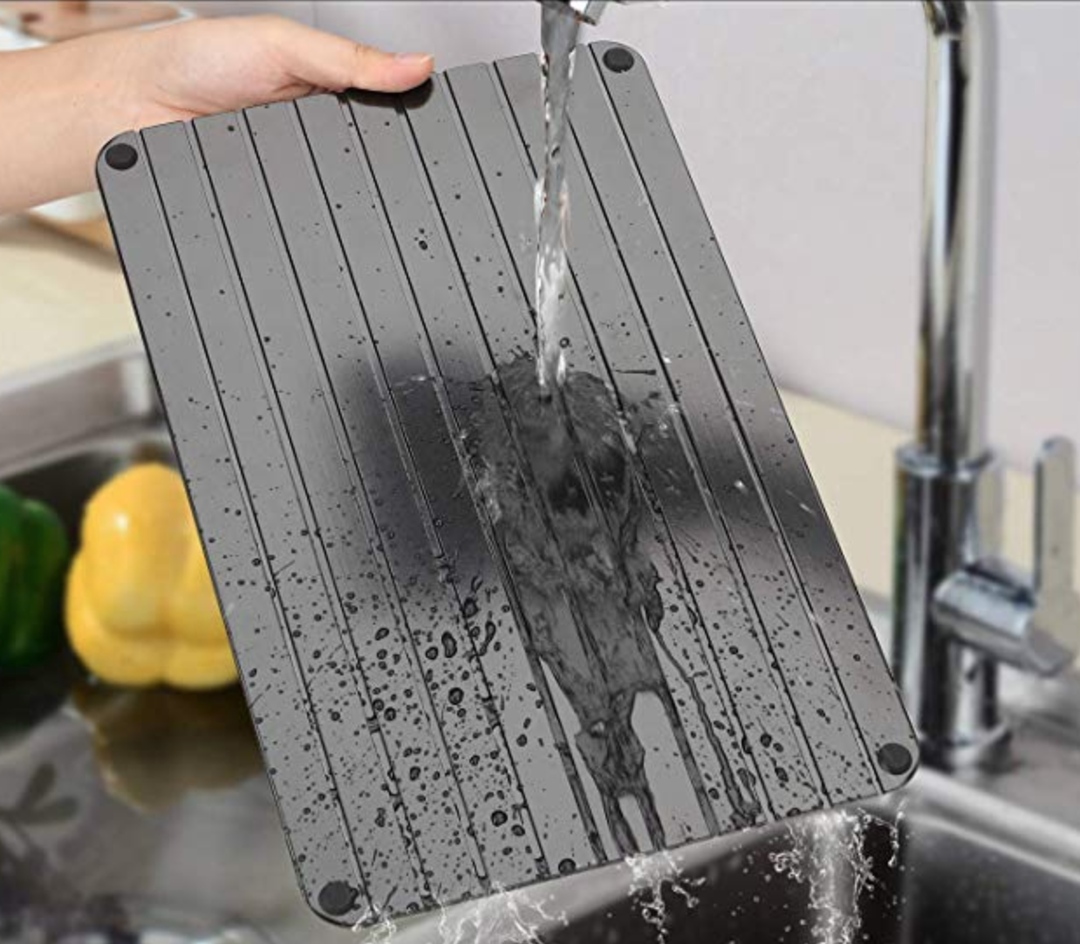 3 Buying Options, The More You Buy, The More You Save!
BUY 2 GET 1 FREE
(SECOND OPTION BELOW)
How Long Does It Take To Ship?

We work hard with sellers around the world to get you great products at unbeatable prices. Shipping is estimated to take 14-21 Days.

How Do I Get The 'Buy 2 Get 1 Free' Offer ?

The 3 Pack Bundle = Buy 2 Get 1 Free Offer.

How many Defrost Tray Come in a Set?

Each Set Comes with 1 Defrost Tray.

Shape: Square
Material: Aluminium
kitchen products: defrosting board

What Is Our Return Policy?

We want you to be completely satisfied with your order. You may return all products within 30 days of delivery.


You can initiate a return by using the contact us page to start a return ticket. Please include your order number and the reason for the return. We will either reship a new one, apply a credit or a refund to you. We do our best to respond to all requests within 24 hours upon receiving.


At this time, Trending Deals does not refund, reimburse, cover, or otherwise be responsible for any fees not paid to Trending Deals. This includes any customs taxes or VAT as well as any return shipping costs you may incur in the return process.