An Awesome Way To Store Your Food!
The Reusable Jar Bags comes with a mason jar image printed on its side.

It features a zipper-lock seal to keep your food clean and fresh!
Provides good sealing, it completely isolates your food from the internal and external airflow.
It prevents moisture and dust from getting in, extending the food's shelf life.
This is not your ordinary plastic!
It is reusable so you know that you are helping the environment too!
The Reusable Jar Bags keep your storage in style while not compromising the usability of the product. 
Package Contains 4 Small Bags and 3 large Bags.
Small size:6.1*4.2in
Large size:7.6*5.4in

Keep Your Food's Freshness All The Time!
The Reusable Jar Bags is made of PE composite materials. 
It is tasteless, non-toxic, safe to use, and environmentally friendly.
Resistant to high and low temperatures, it can be used in refrigerators, electric ovens, and microwave ovens!
Perfect for storing or transporting snacks like cookies, biscuits, and more!
A very versatile product! Store food or non-food items and it doesn't matter!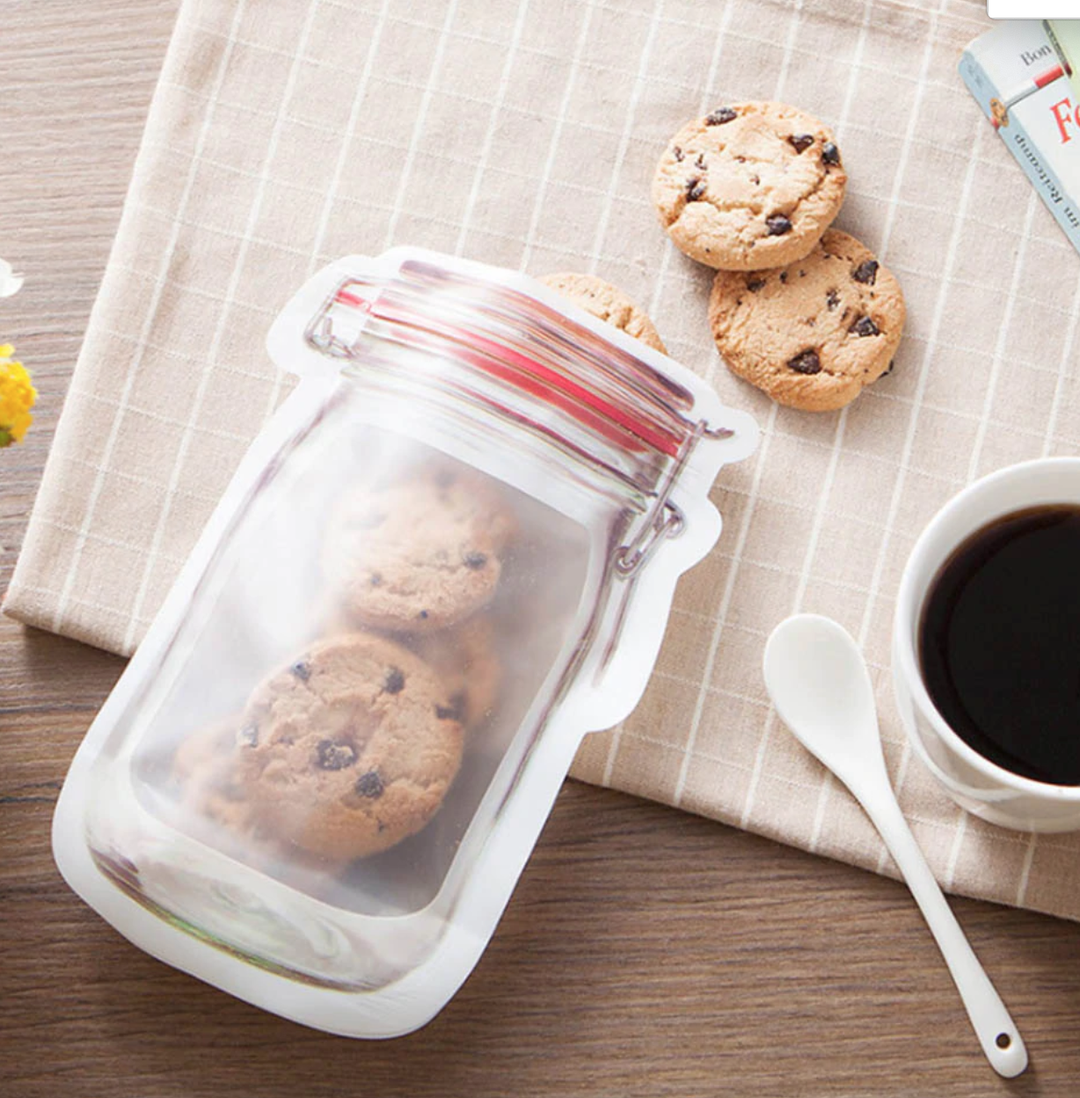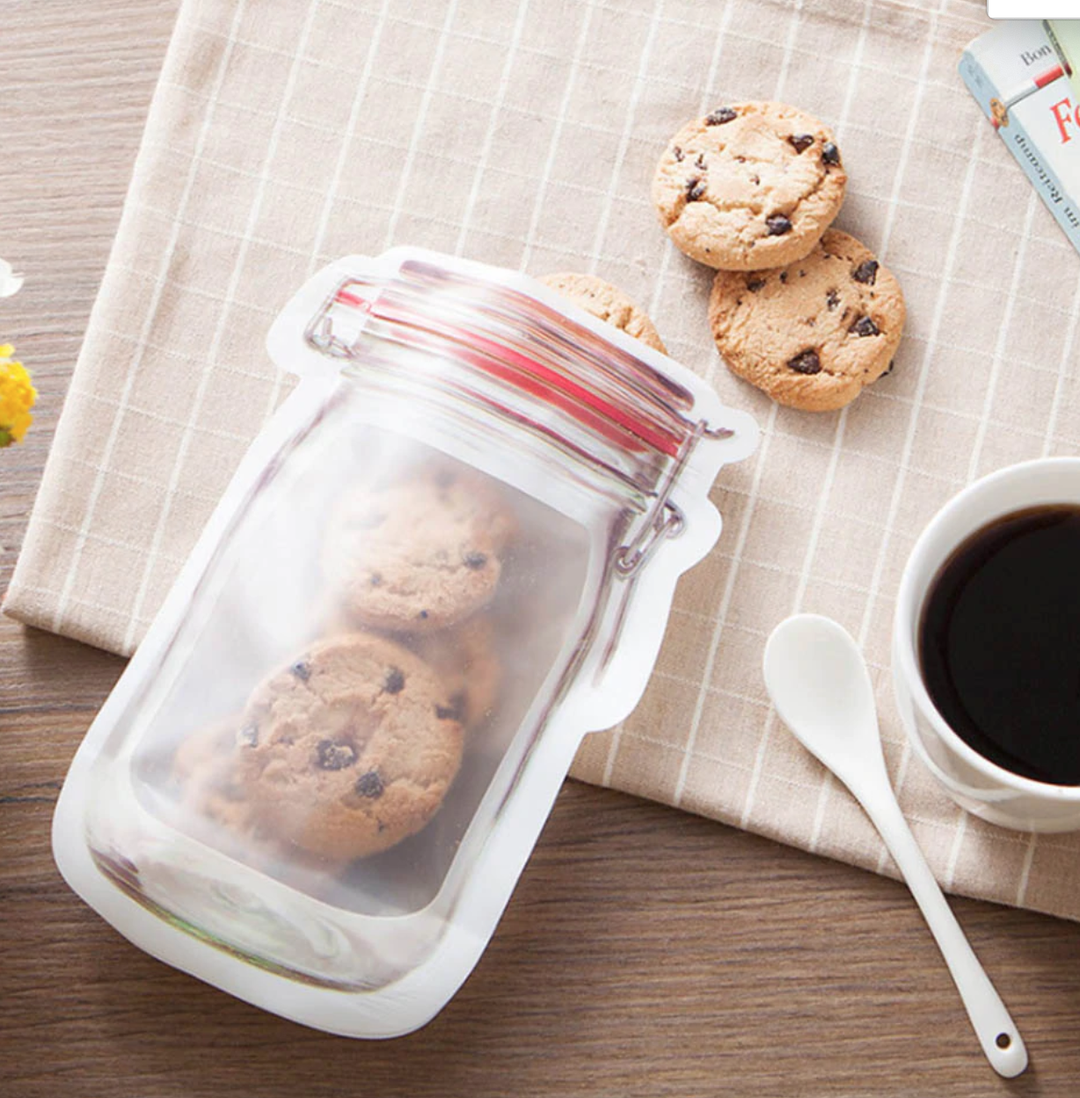 Your Food Buddy In The House Or On The Go!
The Reusable Jar Bags have multi-uses!
Super great sealing capabilities, it keeps your food fresh and free from dirt!
Shaped like a mason jar and printed with an image of it, at first glance, you'd easily think that it is!
Go on trips or stay at home, wherever you are, you are sure to keep your food always fresh. 
Keep your food fresh whenever, wherever! Get the Reusable Jar Bags now!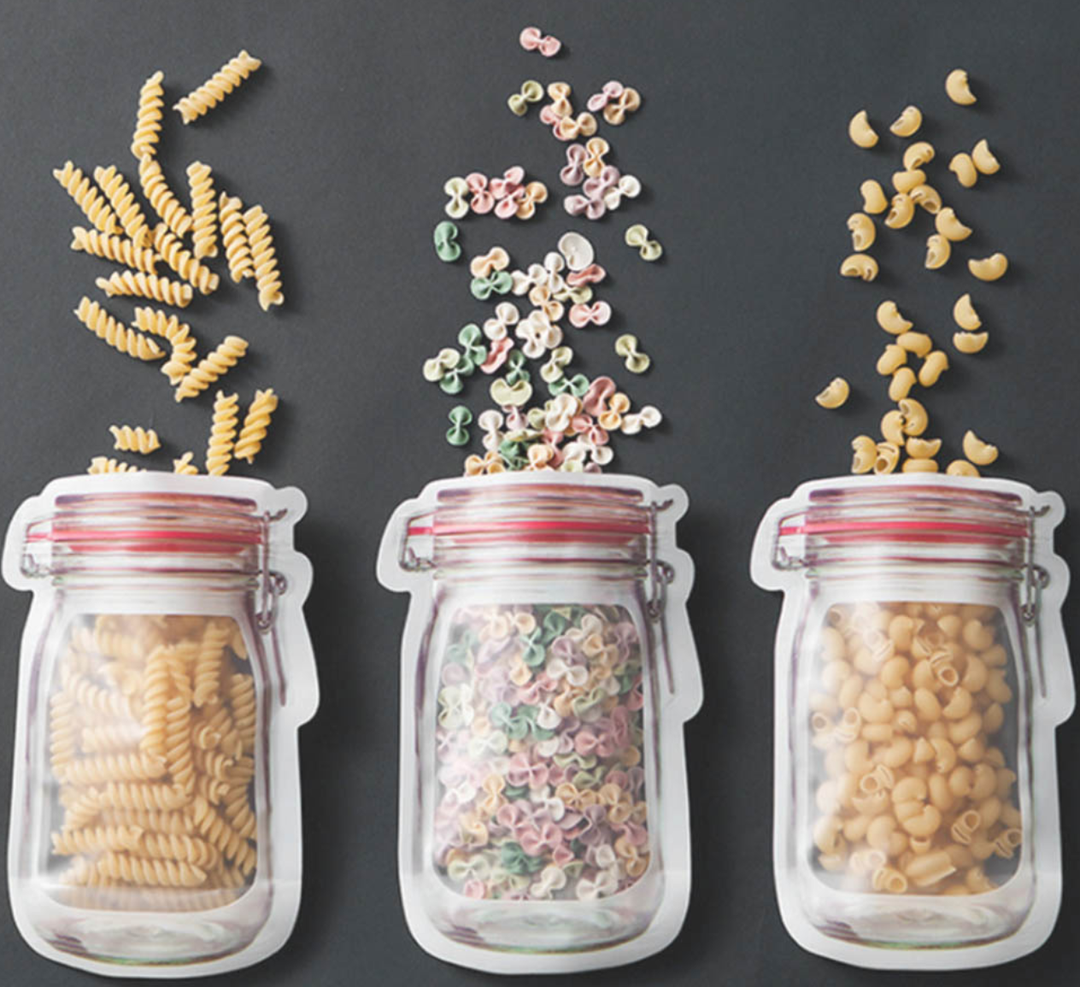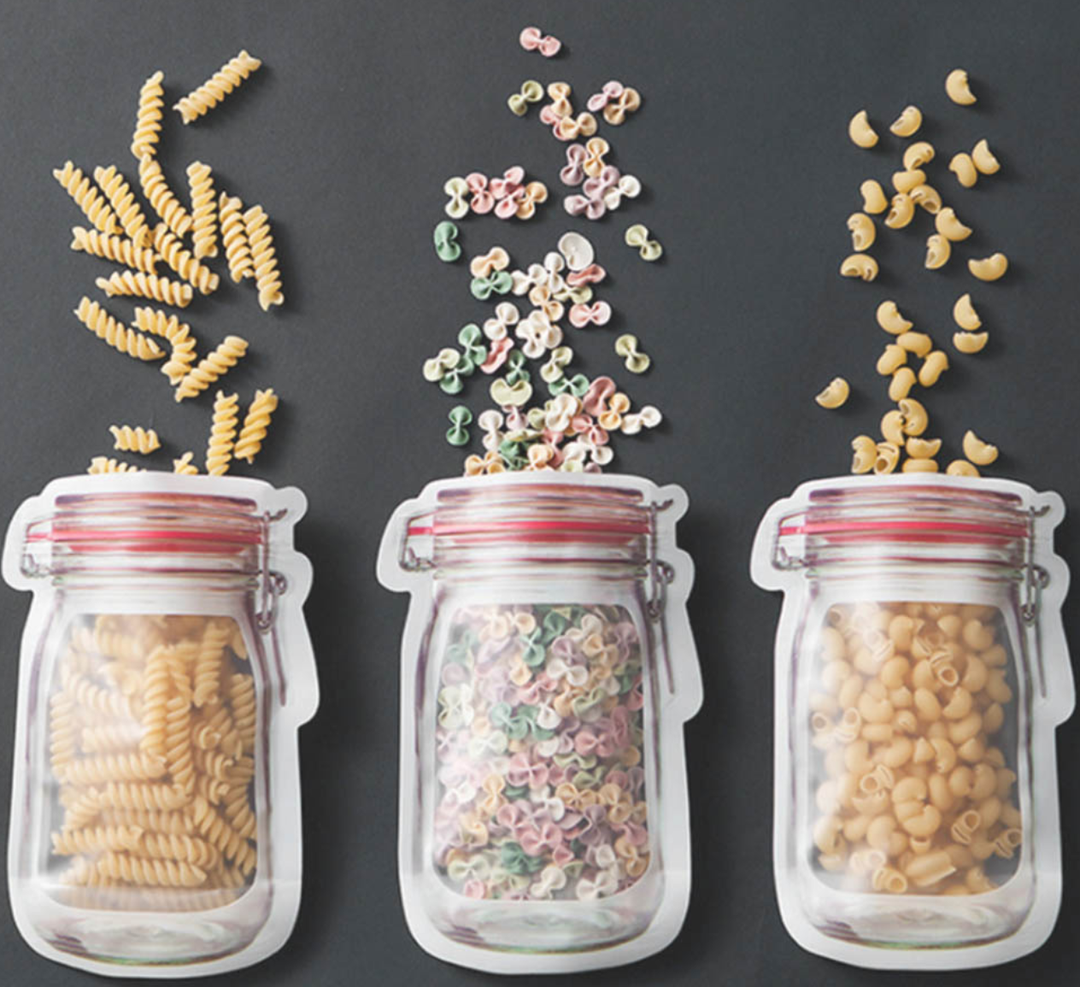 3 Buying Options, The More You Buy, The More You Save!
BEST VALUE! (2nd Option Below!)
How Long Does It Take To Ship?

We work hard with sellers around the world to get you great products at unbeatable prices. Shipping is estimated to take 14-21 Days.

Package Contains 4 Small Bags and 3 large Bags.
Small size: 6.1x4.2in
Large size: 7.6x5.4in

What Is Our Return Policy?

We want you to be completely satisfied with your order. You may return all products within 30 days of delivery.


You can initiate a return by using the contact us page to start a return ticket. Please include your order number and the reason for the return. We will either reship a new one, apply a credit or a refund to you. We do our best to respond to all requests within 24 hours upon receiving.


At this time, Trending Deals does not refund, reimburse, cover, or otherwise be responsible for any fees not paid to Trending Deals. This includes any customs taxes or VAT as well as any return shipping costs you may incur in the return process.